Our daycare program provides the ideal atmosphere for children to thrive in. With an emergent and play-based curriculum, warm and caring staff and 3 nutritious meals per day and plenty of time to jump around and play, all of your child's needs will be met: emotional, cognitive, social, and physical.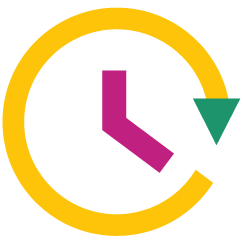 FELEXIBLE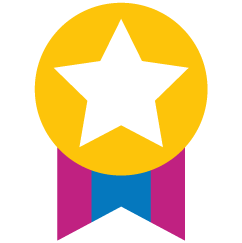 RELIABLE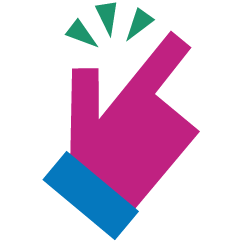 EASY TO USE
How Our Daycare Program Works
At Clever Daycare, our educational programs are designed to stimulate children's natural sense of curiosity. Our Emergent Curriculum ensures that learning is directed by children and is in line with their needs and interests. We believe that children deserve the best possible start in life in order to develop to their full potential.
Curriculum
Staff
Nutrition
Safety &
Security
Flexible Hours
Convenience
Why
Choose us?
Curriculum
Our emergent and play-based curriculum ensures a safe and stimulating environment for children to explore,
learn and grow in.
Staff
We take pride in choosing staff who take care of your little ones as if they were their own.
Nutrition
Our tasty and freshly prepared meals help children create lifelong healthy habits around food. All meals are provided
by Top Meal and freshly delivered to our centres.
Safety &
Security
Safety is at the heart of Clever's core values. Everything in our buildings have been built
with the safety of
children in mind.
Flexible Hours
We are proud to support all working parents by offering evening and weekend care as well as drop-in services. No matter what your childcare needs are,
we've got your back.
Convenience
All our centres are conveniently located to make drop-off and pick-ups as easy as possible
for parents.

Our Emergent, play-based curriculum is adaptable to each child's unique needs and interests. Clever's educational programs seek to challenge and support each child by focusing on creativity, emotional intelligence, and discovery learning.
We provide freshly cooked meals straight out of the kitchen, plus healthy, nutritious snacks. All food that is provided will offer varying choices that meet the Canada Food Guide requirements and standards. Lifelong healthy eating habits start at Clever!
At Clever Daycare, safety always comes first. From equipping our centres with programmed access cards and security cameras to finger jam preventers and heated sidewalks, we've done everything to reassure you that your child will be in safe hands.
Schedule a tour at your nearest Clever Centre and see it all for yourself. We can't wait to meet you and your little ones!