Thanks to our diverse variety of classes, learning remains fun and engaging at every Clever Centre. We believe that it's important to offer children opportunities to try new and exciting activities. Whether it's for a child's artistic side or their active side, we have a class!
Your child's safety is our #1 priority at Clever Daycare. From equipping our centres with programmed access cards, security cameras, and finger jam preventers to using heated sidewalks, we've done everything to reassure you that your child will be in safe hands.
Our Emergent Curriculum ensures that learning is directed by children and is in line with their needs and interests. Your child's self-esteem is boosted as they make their own choices and learn through play and discovery.
We're proud to support all parents regardless of their schedule. We provide extended-hours and weekend care in addition to the regular hours, and
Clever Daycare University District
is open 24/7. All of our centres are conveniently located, too!
We enrolled our son at Clever Daycare after moving to Calgary from South Africa. It has been one of the best decisions we ever made for him. He is thriving to say the least! The facilities and classes are wonderful.Read More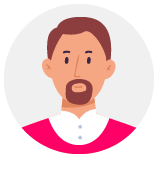 Clever Daycare is a great environment for children. The staff members are all very friendly and caring. The children are taught about the importance of literacy, letter recognition and they work on their fine and gross motor skills on a daily basis.
Read More
Elysha Morrison


---
March 2020
Our daughter first went to Clever as a four month old. As a first-time mom, I was nervous to send my very young infant to daycare. The wonderful teachers put my mind at ease as every time I would drop her off or pick her up she was being well cared.
Read More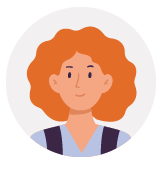 Ryan Penner


---
november 2019